Anyone familiar with this blog will know I have been less than impressed with Giant UK music chain Soundcontrol on a number of occasions. I have often berated both its sometimes high prices and what I percieved to be a shortfall in certain employees training & a lack of product knowledge in its London and Nottingham stores. I've also been less than impressed with the range of stock and have bought very little from there in recent years.
However, unlike Ishibashi Music or Chandler guitars, it is right on my doorstep, so they do get some custom out of me from time to time. So while in there buying some strings and plecs the other day I noticed my local Derby branch has appointed a guitar tech and were offering guitar setups and maintenance in a clear and very well laid out menu.
That evening I noticed that the Telecaster was rattling a bit and due to the recent seasonal changes, could probably do with a set-up. Now I have been known to do my own from time to time. But feeling lazy and also wanting to know if the service was any good. I booked the old girl in.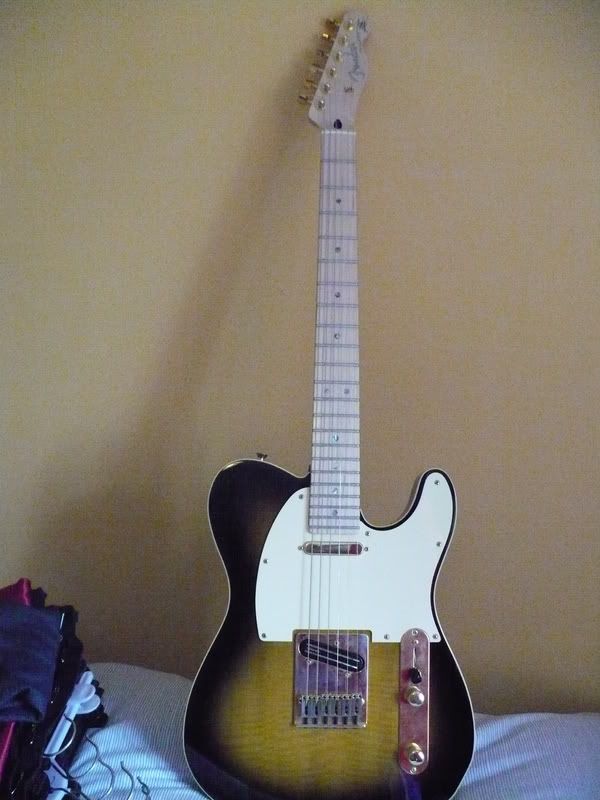 After chatting to SC Derbys resident guitar tech Mick, he told me he'd have it ready in a few days. I picked it up a couple of days ago and he was woried the action maybe too low. He basically said 'see how you get on' and if it wasn't right I could bring it back.
After an afternoon with it. I noticed that the action was probably too low for my traditional tastes. So a quick phone call later and it was back on Micks workbench and he adjusted it to my taste perfectly.
In short I was impressed. I don't know if all SC shops do this service, but top marks to Mick at SC Derby. It reminded me of the kind of customer service I used to see back when it was called Wishers in the 80′s. God I'm showing my age now!
I still think that with many times more outlets than Peter Cooks and Coda's, they could be a mite bit more competitive sometimes. But it's nice to see that SoundControl have taken a step back from trying to be like Currys and have decided to be a guitarshop again. I hope this trend continues.