I was having a lazy Saturday trawling the internet and having a mooch around the Musicradar forums when someone posted this question online. A new Gibson Les Paul Stanard costs £2000+ list compared to the £1300 most people would have paid for one in the Noughties. Its an interesting issue as in Europe we are suddenly having to catch up to a reality that the American guitarists would have had to confront back in early 2009. Back then Fender issued a US retail price list with many prices up by at least 25-30%. At the time various blogs and forums lit up Stateside saying how on earth could they do that in a recession. Gibson shortly followed suit with price increases.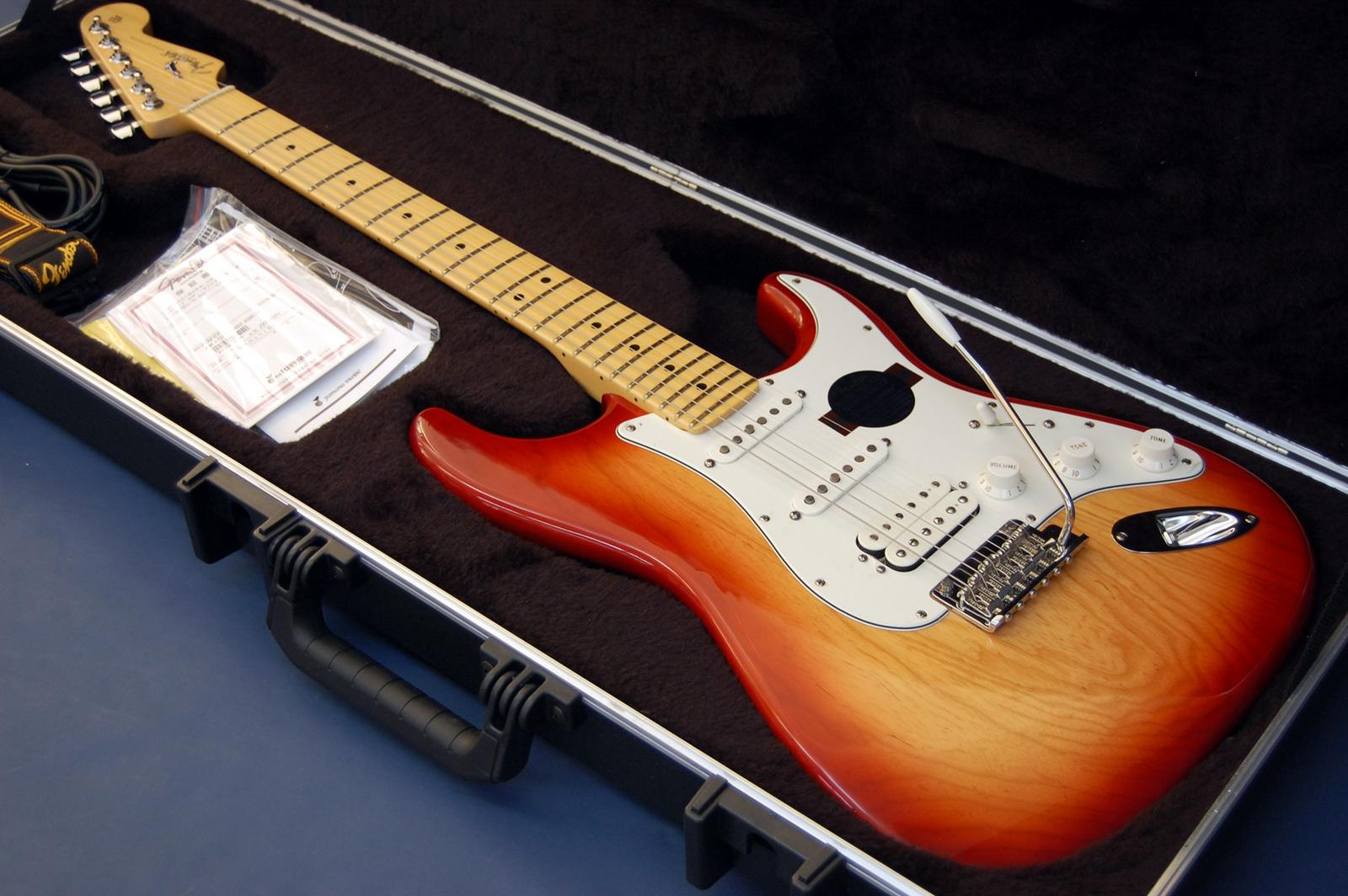 In the UK we've had it lucky until now, with most shops waiting to sell on their old stocks of guitars. Back in 2007 you could buy an American Standard Stratocaster in a solid colour for about £730.00 on the street. Nowadays it'd be £975.00 and probably just over a grand if it was a sunburst on Ash body model. Im looking at big dealers here with the ability to pass discounts onto the consumer. I imagine if you get it from where Aunt May rented you a Cello when you were 15 it'd be considerably more.
Its an interesting question. Imagine if your a global player like Fender or Gibson, you'd be able to buy your woodstocks/hardware etc based on an economies of scale model and pass that on to the consumer. However there are 3 other factors to consider.
1: Currency Markets – The Euro is in crisis but still way up against the £GBP as anyone whos retired to continental Europe on a British Pension will tell you, back in 2005 it was 68 pence to 1 Euro, now at the time of writing its 87 pence, but it was as high as 94 pence in 2009. A British retirees income in the Eurozone has virtually halved in the last 4 years. The Dollar too has risen which means importing a guitar from the US has gone up. Don't mention the Yen…. its almost doubled in value in the last six years which means the once cheap grey import (but still constructionally superior) Fender J-Craft guitars (built for the Japanese domestic market) have become pretty much as expensive as a new American instrument in recent years. Back in 2005, you could get a used quality vintage reissue of a 62 Strat for about £275, aside from a 3 piece body instead of 2, they were pretty much the same quality of instrument and after import customs duty and delivery still have change from £500. Nowadays the same guitar costs £560+ according to Ishibashi guitars on Ebay, so delivery, VAT & duty will take that baby to well over £850.00 now.
2: Rising Prices – Oil is the big bastard here, so the cost of shipping around the world has increased considerably sine 2007. I don't have any figures, but anyone who feels stung at the Petrol pumps will know what I mean.
3: Timber Sourcing – Again nothing official, but it does appear that the world is running out of wood. Theres a documentary coming out this year called Music Wood about the preservation of a forest of Spruce and the ongoing debate about the world running out of wood and the coming ecological crisis for guitarists. Gibsons Henry Juszkiewicz has been making noises in the press saying we are 10 years away from the wood running out. Gibson were raided in late 2010 by the FBI over unfounded accusations over purchases of illegal timber. CF Martin have been experimenting with using popular Gunstock laminate Stratabond as an alternative material to Mahogany for making necks (its warp resistant and far stronger and denser than mahogany). If you buy a £1500 Martin Guitar nowadays you simply will not get a Mahogany neck. Martin have been at the forefront of using alternative materials on acoustic guitars for a while now. Its likely that one of the big two electric makers will follow soon.
However!
In the middle of all this there is a theory that prices are actually being rigged by the guitar companies, US retailer Guitar Centre & the National Association of Music Merchants, there have been a couple of lawsuits filed in the US with such charges already.
This is an interesting theory because certain guitars are….well…. underpriced right now. In particular the Fender owned Charvel brand. A Charvel So Cal is basically a hotrodded to fuck Fender Stratocaster built in Japan, has Dimarzio Pickups, monster 6505 Dunlop Frets, a basic Floyd trem on an Alder body with a compound radius neck (the same kinda neck as the one on a £1200 American Deluxe Strat or Tele because Fender have decided to offer that tech on all new American Deluxe guitars as of 2010) it sells for £612.00 on the street in the UK. This is amazing bacause it has the same spec, pickups and hardware as the £1000+ US made Charvel So Cal, it even comes in an SKB case as opposed to the American guitars gigbag, the only difference is the country of origin and as you know I prefer Yuko's standards of workmanship and fit and finish to Hank & Earl's anyday.
Given my earlier comments on the Yen, I do not understand how Fender UK can price them so low. The Japanese made 62 reissue Telecaster, is also another steal at around the £685.00 mark. Given that pre recession they sold for £599.00, there doesn't seem to be much of an increase there. If you wanted to import a Fender J Craft Richie Kotzen Telecaster now you'd barely get change from £1600, yet that guitar was about £980 pre recession and thats if you can find one. Could it simply be that technicalities and currencies aside, that we are paying simply the price the market will bear?
Ibanez introduced the RG Premier range this year a series of Prestige like guitars built in Korea instead of Japan. The J-Craft Prestige guitars have risen sharply with many models coming in at the £ 2 grand mark. So how come Fender can build a Charvel in Japan and price it lower than a Mexican made Strat?
Its not all doom and gloom for all of us. As anyone whos read the popular get rich word of mouth book "Rich Dad Poor Dad" knows, what we are seeing behind the scenes in this recession is the transference of income from the lower middle classes to the wealthy. Guitarist Magazine are sponsoring a Fender Custom Shop event in Bath in October, it'll be a £65 a ticket canapes and wine affair with a talk by some Fender bigwigs and a chance to play some Custom Shop guitars including the relic (specially pre beaten up for the investment banker) Fenders ( sorry I don't buy into all this pre aged relic stuff) but with an average price tag of £2.5K, talk of fiddling while Rome burns I wonder if Tony Blair will attend or does he (like his holidays) get his guitars for free?