A few years ago it seemed as if the whole future of guitar amps would change in a 1950 s science fiction style way with Line 6 s arrival into the marketplace in the late 90 s. Modelling technology offered users the chance to imitate famous amplifiers and effects by digital simulation, some of these simulations were better than others. But the versatility of the technology, coupled with affordable pricing was an exciting new development in a normally conservative landscape of valve based amplifiers.
By 2001 Modelling simulator amps were the buzzword in the industry with quite a few major artists using either the kidney bean shaped recording preamp, the now legendary POD or software processors like Amp Farm on major recordings. The popularity in modelling also coincided with the arrival of Nu Metal and the detuned Mesa Boogie rectifier tone being the guitar sound du jour.
The new modelling products all did a very passible impression of a Boogie Rectifier and so the Line 6 midrange of Spider amplifiers became very popular with young guitarists.

About 10 years ago Line 6 and Fender were releasing mass market amps for the serious gigging guitarst, it seemed that the 2 x 12 combo format was the most obvious format for a modelling amp customer. The most likely market would be guys in cover bands who needed to cover a lot of tonal ground, or the player who simply wanted a lot of sounds in one box. Fenders Cybertwin and Line 6 s Duotone looked like the most promising contenders that would finally tempt away guitarists from their prehistoric valve amps. The versatility of sounds from one box would make channel switching amps redundant and….

In 2012 the biggest news in guitar amps are now the lightweight "Lunchbox" sized valve heads. Hughes & Kettner, Vox, Orange, Carvin. all make a compact lightweight low wattage valve head from 5-50 watts. As many musicians struggle with new UK legislation on noise and the rise in decibel activated powerbreakers, a generation of guitarists suddenly have realised that the big smoking Massive Marshall Stack in the corner might be too loud for their Sunday night blues set at the Dog & Duck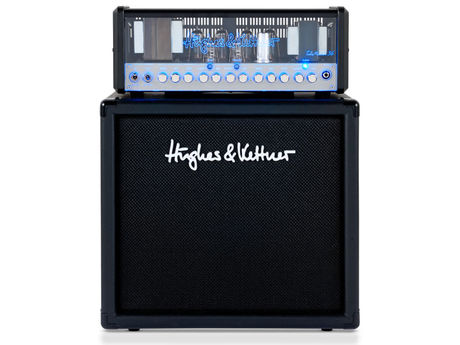 It appears that the great modelling amp wave never really caught on as far as Giggable amplifiers go. Nowadays many practice amps utilise modelling technology, but for the big 50 watt upwards head or combo?
The Fender Cyber series were actually very credible at sounding like classic Fender clean amps, but other sounds…..?
The Line 6 Duotone was a similar problem, a great clean sound, but the few times Ive seen these amps gigged, players have just used them as a single channel clean amp amd done the rest of the job with pedals. The same evergreen classic pedals people have used forever…
The Fender Cybertwin has had a handful of famous users, Steve Winwood and the Guitarist from Doves. But aside from that big names have generally stayed away. Phil Collen from Def Leppard is rumoured to used the Fender Cybertwin v2 as his impromptu go to small gig amp. But I imagine he s the only guitarist with such an overcompressed FX drenched tone to truly take advantage of the Cybertwins potential.
I recently bought the Cybertwins little brother the Fender Cyber Deluxe 65 as a house amp I wanted something small lightweight and powerful enough for a small gig or jam session as it was small had a lot of clean headroom and some lovely Fender Twin type clean tones in a compact and lightweight package. The Cyber Deluxe used to sell for £799 new, although its rrp was nearer a grand so I was amazed to pick a box fresh one up for £200 recently. Whole there are some nice Fender Twin and Deluxe Reverb type tones it does do a passible impression of a Vox AC30 warm overdriven tone (Think Peter Buck on REMs 'Green').
The Fender Cyber Deluxe has 2 big problems, which from what Ive read on internet forums from unhappy users it shares with big brother The Fender Cybertwin…
1: Its got a crappy user interface and comes with a manual the size of a telephone book. Endless possibilities do not neccesarily make a useable amp. Its a guitar amp, not the Space Shuttle.
2: the power amp stage is simply not credible for serious amateur or pro use, its so impervious to electrical interferance. Ive picked up quite a lot of strange buzzing sounds from my various neighbours washing machines, drills and (possibly) sex toys in a way that my old valve combo and heads never did. I once owned a beat to shit 1970s Marshall that was fond of certain Taxi Radios in Nottingham, but it was falling apart, not a supposed great leap forward in technology.
I dont mind this as I paid peanuts for the amp but if Id splashed a grand on one…….Id be pretty pissed off.
In a way this has been the problem with modelling amps. the manufacturers agenda seems to have been to sell us something that was cheaper and less labour intensive for them to build than a multi channel valve head and yet they wanted to charge us the same money for it? Anyone who spanked £1300 on a new fangled Fender Cybertwin in 2002 would struggle to get £350 for it now, wheras if they d bought a plexi reissue head they d still be able to get at least half its value back used.
Line 6 have recently teamed up with boutique valve amp guru Rheinhold Bogner to rectify this and are now making a top end of amps The DT series with a software front end teamed with a Valve power stage, but this combination of technology means the combo s are incredibly heavy, back breakingly so. Once again if your a musician without a crew, do you really want to move a 42 kilo combo amp with a software driven preamp into your old Volvo at the end of a gig? Fender and H&K have all but discontinued their serious gigging modelling amps. Marshall make a software driven Valve amp the JMD-1, but y know Ive never seen one on a stage yet. Ive never seen a big name use one…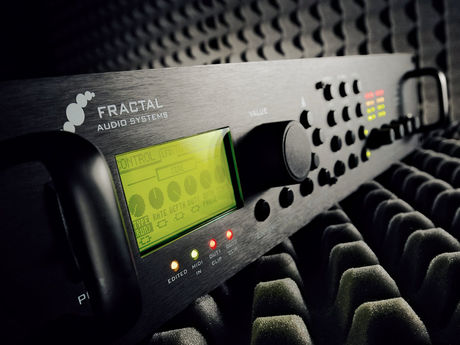 But as that side of modelling technology appears to be dying off another is growing, the all in one modelling pre amp FX system. companies like Fractal audio with the Axe FX2 and Digidesigns ElevenRack have taken off with a younger generation of musicians not so tied to tradition, the 'Djent' movement in metal guitar seems to have been internet based and started from young guitarists using PODs and communicating their ideas over the net and forming bands. quite a few big names have started using software pre amp systems like Deftones Steph Carpenter. Australian band Dead letter Circus have had a hit album in the US that was soley tracked using a Fractal Axe FX 2. Their modernist textural approach to guitars seems perfect for this type of rig.
In addition the Kempler Profiling amp offeredd users the chance to store their own rigs and amp collections digitally and modify them to taste, with massive improvements in processors in the last decade, the future looks bright.
But if one glances at the myriad range of equipment on the indie band photoblog "OtherBandsStuff" the most popular peice of equipment across every band and every genre by far is a modelling pedal, the now legendary Line 6 DL4 delay modeller pedal. Launched in 2000 this has remained in constant production and can be found on many pedalboards, including my own, its list of users range from people who play toilet gigs to stadium heroes.
Its secret is not that it sounds exactly like a Roland 301 tape echo, more that it has a wide range of musical useful sounds and is easy to use.
Perhaps this is the magic bullet for all modelling equipment, build something affordable that sounds good with a simple user interface and they will come.